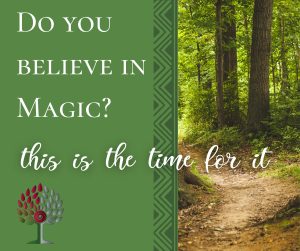 We recognize that everyone has a choice when it comes to where their money goes, and free is always attractive, but when it comes to education? We hold ourselves to a higher standard and aim to provide quality education at a reasonable price.
Sounds serious, right? Well, we are serious about being a force for good, serving the spiritual needs of those around us, bringing healing where we may, and developing the next generation of Pagan leaders. Thankfully there are members of our community who understand the importance of quality education and how it can shape the future for the better.
There are multiple ways you can support quality Pagan education:
Make a contribution through our Cherry Hill Seminary PayPal account.
Become a "subscribed" supporter, by choosing the "make this a monthly donation" option, and have the amount of your choice donated each month. You pay for Netflix, Spotify, and Audible…why not Cherry Hill Seminary?
Make a pledge of support to Cherry Hill Seminary, by using our "Pledge Your Support" form.
Thank you for sharing the magic.