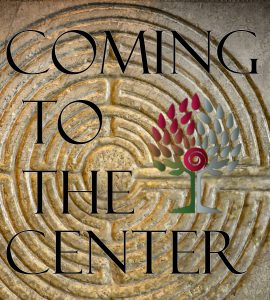 Coming to the Center is your chance to listen and learn, as well as ask questions of contemporary figures in the community.
Each semester Executive Director, Holli Emore, hosts a live interview with thought leaders, scholars, & experts in Pagan spirituality. Each 60-minute session will be held on Zoom; a good internet connection and the latest version of Zoom is recommended.
Free and open to all, you don't have to be a student to participate, but you may want to become one after attending!
Love what we do? Contributions to support the series are always welcome. Use the Donation box on the left (desktop) or the Give Now link to support Cherry Hill Seminary programs.
Upcoming Interviews
Previous Interviews
Saturday, January, 2021 – Rev. Andras Corban Arthen,  founder and spiritual director of the EarthSpirit Community, Parliament of the World's Religion longtime former board member, he was chosen to represent the pagan traditions at the United Nations Interfaith Conference on Religion and Prejudice in 1991, and sits on the advisory board of the Ecospirituality Foundation, a United Nations Consultative NGO based in Torino, Italy. Watch the recording here
Saturday, June 26 – Katrina Messenger, a well-known elder, priestess, warrior and witch joined us for a live interview on June 26, 2021. Read more about Katrina and watch the recording of our conversation on how patriarchy, white supremacy, and capitalism have diminished us spiritually. Watch the recording here
Saturday, October 23 – Don Frew, Elder in the NROOGD and Gardnerian Traditions of modern Wicca, and High Priest of Coven Trismegiston in Berkeley, CA. Watch the recording here
Saturday, March 5 – Giovanna Parmigiani, Harvard Divinity School Lecturer in Religion and Cultural Anthropology. She is an anthropologist of religion and a scholar of Contemporary Paganisms. Watch the recording here
Saturday, July 23, 2022 – Graham Harvey, Professor of Religious Studies for Open University. In addition to Animism, his work has covered a wide range of subjects, from Judaism, Paganism, Indigenous Religions and Shamanism.  Watch the recording here
Saturday, October 22, 2022 – Caroline Tully, Pagan, Witch, and Archaeologist. Her interests include ancient Mediterranean religions, the Hermetic Order of the Golden Dawn, Thelema and contemporary Paganisms, particularly Witchcraft and Pagan Reconstructionism. Watch the recording here
Saturday, January 28, 2023 – Ronald Hutton in an English history professor specialising in Early Modern Britain, British folklore, pre-Christian religion and Contemporary Paganism, Hutton is the author of some 15 books, numerous articles, and has appeared on British television and radio, as well as being a regular conference speaker. Hutton is a professor at the University of Bristol, was a Commissioner for English Heritage for 12 years, and recently was appointed Gresham Professor of Divinity for Gresham College, London's oldest Higher Education Institution. Watch the recording here
Saturday, May 20, 2023 – Jo Carson seeks to create positive visions of the future through Feraferia, A Love Culture for Wilderness. She is Chair of the Board of Feraferia, which she joined in 1972. Jo holds a Masters' Degree from UCLA in film production, and her professional life has included camera work on many feature films. She directed and produced the documentary feature Dancing With Gaia: Earth Energy, Sacred Sexuality and the Return of the Goddess, plus documentary shorts A Dance for the Goddess about Feraferian rites, and Himalayan Pilgrimage: A Visionary Journey. She authored Celebrate Wildness: Magic, Mirth and Love on the Feraferian Path, an introduction to Feraferia through art. She is currently working on a Feraferia Tarot deck and book. Watch the recording here