Cherry Hill Seminary supports the immediate cessation of violence against Ukraine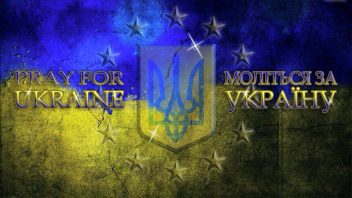 For Immediate Release
Date: Thursday, February 24, 2022
Columbia, S.C.—Cherry Hill Seminary supports the immediate cessation of violence against Ukraine.
"While we take no position on political parties, campaigns or candidates, we will always stand against aggression and violence such as that we are witnessing in Ukraine this week," said Executive Director, Holli Emore. "World leaders such as Russia should be leading with peace-building support rather than seeking territorial dominance. We ask our wider Pagan community to join us in supporting an immediate cease-fire and de-escalation."
The violence against Ukraine violates the CHS values of honoring the sacredness of the earth (including other humans) and embracing diversity. Cherry Hill Seminary empowers spiritual leadership, scholarship, and ethics through theological and pastoral education to nurture interfaith engagement in a diverse society.
For more information contact CHS@cherryhillseminary.org, 803-862-9088.