Thank you Mystic South for your great southern hospitality at the recent CHS intensive Earth, Sea & Sky-The Power of Story, taught by Bob Patrick (shown right),
and congratulations to our newest Master of Divinity graduate Holli Emore.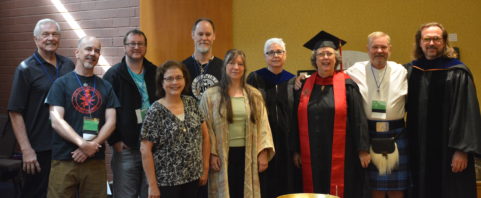 New self-directed four-week course.  Especially recommended for non-Pagan professionals serving the public (chaplains, emergency workers, seminarians wishing to learn about diverse faiths). Click for more info.