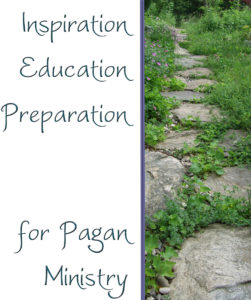 To everyone who gave during our spring drive celebrating Hypatia Day and our 10th anniversary as a public nonprofit, thank you for believing in the future of quality Pagan studies and preparation for ministry.
Fifteen of you were first-time givers. Congratulations to Karen Marinchak who won the Arianhrod Wheel of the Year.
A special thanks to the six who have set up automatic monthly giving. Congratulations to Deb Jung who won the Moon Goddess and Horned God altar set.
Of our twenty-six returning donors, congratulations to Hugh Eckert who won the singing bowl.Three more individuals were drawn from all forty-six donors.
Congratulations to Cosette Paneque who won the wall hanging, necklace and essential oil, to Christina Beard-Moose who won the iron cauldron, and to Margo Wolfe who won the altar pentacle.
If you forgot the deadline for prizes, but still wish to support CHS, click here. Paypal will give you the option to make it monthly if desired.  You are all winners to us!