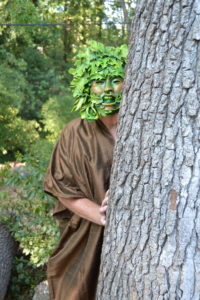 DEADLINE EXTENDED: Renowned mask artist Lauren Raine has gifted CHS with this beautiful life-size work of wearable ritual art.
Contribute now until Samhain (October 31) to be entered in a drawing for an enduring symbol of fertility and renewal.
Minimum $20 and we'll put your name in another time for every additional $20 you give.
The world is changing – are you ready for the challenge?  Grow and learn at CHS.