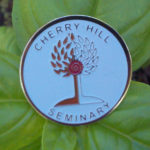 In this third of three classes, explore the value of connecting with and honoring our ancestors through learning about their lives. Look beyond traditional genealogy's focus on names, dates, and places to our ancestors' lived experience. Explore Shamanic Journeying, Wiccan ritual, and create your own way of connecting with your ancestors. Reflect on how such connection impacts your life now. This course combines experiential learning with engaging lecture, thought-provoking video, and conscientious discussion of class postings.
Instructor: Kristin N. Rivers
Class Meetings: TBD by students and instructor,  Fall session 3
Required Readings:
Michael Harner. 2013. Cave and Cosmos: Shamanic encounters with another reality. Berkley: North Atlantic Books.