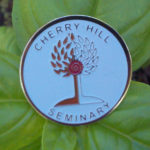 Introduces students to Classical Greek religion, its mythology and practices, with underlying interest in reconstructing or reconfiguring these traditions for today. We will cover Greek myths, polis cults, mystery traditions, myth-ritual interpretive theory, magic, and gender. Students may request additional topics, such as theurgy or queer religion, based on their interests.
Instructor: Michelle Mueller
Class meetings: Wednesdays 8:45 ET, Fall 2 session
Required Readings:
Burkert, Walter. 1985. Greek Religion. Cambridge: Harvard University Press.