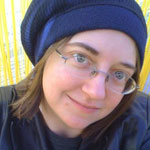 Instructors: Christine Kraemer, PhD & Barbara Davy, PhD
Class meetings: Tuesdays, 9pm ET
This course provides students with an opportunity to examine earth-centered spiritual perspectives and scholarship on human/nature relationships. In addition to a broad selection of readings on ecotheology, we will focus in on relationships between humans and animals, as well as on understandings of
human beings as animals.
Topics may include the commercialization of nature spirituality; sacred sites; differences between pantheistic and animistic theologies; hunting, meat eating, and animal sacrifice; and the role of animal spirits for Native peoples. In conversation with other writers, we will reflect on the role of nature in Pagan spirituality and also contextualize current Pagan writings about nature religion, paying particular attention to the topics of animal spirits and religious practices involving animals. Students will be required to assess the role of nature in their own ministry and that of their particular communities, and to produce critical and constructive writing on nature religion and nature spirituality.
The Sacred Earth is not a graduate-level course, but students will be expected to challenge themselves to read and digest academic material and attend discussions prepared with their own observations and questions. This class will meet with the Master's course N6270B Nature and Pagan Spirituality: Human/Animal Relationships.
Required Texts:
Abram, David. Becoming Animal: An Earthly Cosmology. Pantheon, 2010. ISBN: 9780375421716
Berry, Thomas and Mary Evelyn Tucker. The Sacred Universe: Earth, Spirituality, and Religion in the Twenty-first Century. Columbia University Press, 2009. ISBN: 9780231149525
Ivakhiv, Adrian J. Claiming Sacred Ground: Pilgrims and Politics at Glastonbury and Sedona. Indiana University Press, 2001. ISBN: 9780253338990
Nelson, Richard. Heart and Blood: Living with Deer in America. Vintage, 1998. ISBN: 9780679736868