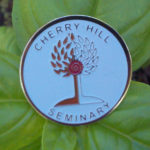 Throughout the year, Nature reflects times of transition – birth, growth, senescence, and decay. These have been honored in both past and present with observances of solemnity, joy, and festival. We will examine the timekeeping traditions in the Lunar and Solar calendars from many past civilizations and how they have morphed into modern holidays that embody these transitions. Other celestial phenomena will be reviewed, including eclipses and planetary "convergences," and how they have been interpreted religiously and culturally. Sacred days, cultural calendars (Islamic, Jewish, Orthodox, Chinese), planetary hours and daily prayer times are included.
Instructor: Rosemary Clark
Class Meetings: no meetings, Fall 2 session
Required Readings:
Llewellyn's 2013 Astrological Calendar. 2013. St. Paul MN: Llewellyn Worldwide.