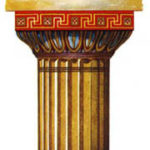 The emerging interdisciplinary field of Pagan Studies requires specific tools in order to conduct academic research. Additionally, the course will cover conventions of academic essay-writing. In order to succeed at graduate-level work, students must be able to effectively analyze texts, make rational arguments about them using textual and other evidence, differentiate between personal and academic voice, use proper citation practices, and be familiar with academic standards of evidence. This class will prepare students to engage in a mature and sophisticated fashion with theological and religious studies texts and guide them in a research project ending with a final paper. T5940
Instructor: Sarah Whedon
Class meetings:  TBD by students and instructor
Required readings:
Blain, Jenny, Douglas Ezzy, and Graham Harvey, eds. 2004. Researching Paganisms. Alta Mira.
Booth, Wayne C., Gregory G. Colomb, and Joseph M. Williams. 2008. The Craft of Research 3rd Edition.  Chicago: University Of Chicago Press
Crider, Scott F. 2005. The Office Of Assertion: An Art Of Rhetoric For the Academic Essay. Intercollegiate Studies Institute.
Magliocco, Sabina. 2004. Witching Culture: Folklore and NeoPaganism in America. University of Pennsylvania Press.
This is a required course for TRH majors and strongly suggested for those who need to sharpen their academic writing skills. It fulfills the requirement for an Area I course.