Explores the unique role of the Chaplain in the three concentric circles of ministry: Family, Faith Formation and Ecumenical Community. First and foremost, the chaplain must be the spiritual minister and advisor of both his / her biological family and local faith family. Second, the chaplain must function in and minister to his / her faith formation. Third, the chaplain must function in and minister to the Ecumenical communities of faith, thus bringing spiritual relevance to the greater society. The Three Concentric Circles of a chaplain's ministry are interrelated and interdependent; this course provides the tools to function effectively in and move among all three circles.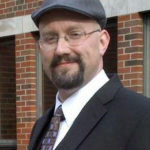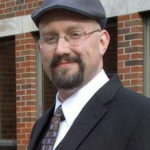 Instructors:  David Kling
Class meetings: Thursdays 8 PM ET 
Prerequisites: None
Required Texts: 
Buber, Martin (Trans. Ronald Gregor Smith). 2000. I and Thou (Scribner Classics). Scribner: New York
Friedman, Edwin H. 2007. A Failure of Nerve. Seabury Books: New York.
Roberts. Stephen B. 2011. Professional Spiritual and Pastoral Care: A Practical Clergy and Chaplain's Handbook. Woodstock, VT : Skylight Paths Pub.
Townsend, Mark. 2012. Jesus through Pagan Eyes: Bridging Neopagan Perspectives with a Progressive Vision of Christ. Woodbury, Minnesota: Llewellyn

Fulfills: This is a required course for the M.Div. in Pastoral Counseling and Chaplaincy with a Chaplaincy Major and counts as an Area II course for other students.