For most Pagans, the human body and the manifest world are sacred centers of religious practice. But what are the consequences of that belief for our daily lives? What do our Pagan theologies of the body call us to do in terms of justice work? Because of the significant percentage of gender and sexual minorities in the Pagan movement, this class will have a special focus on sexual ethics and alternative sexualities and gender expressions. We will also explore other important aspects of embodiment such as health and disability; race; relationship with food, water, and the natural environment; and more.
Prereq: Contemporary Global Paganisms OR Introduction to Pagan Theology OR written permission of the instructor
Instructor:  Christine Kraemer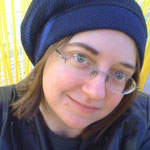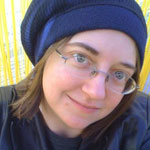 Class meetings: Mondays 9pm ET.
Required Readings:
Hunter, Jennifer. Rites of Pleasure: Sexuality in Wicca and Neo-Paganism. Citadel Press, 2004
Kraemer, Christine Hoff. 2013. Eros and Touch from a Pagan Perspective: Divided for love's sake. New York: Routledge.
Fulfills: the requirement for an Area I course in theology and practice.