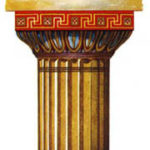 Continuation of learning and work begun in Leadership I, serving as a "practicum" in which the learning experiences in theory gained in Leadership I will be put to use in the community leadership project chosen by each student in consultation with the professor.
Instructor: Valentine McKay-Riddle
Class Meetings: Tuesdays 8 PM ET
Required readings:
Wheatley, Margaret J. 2006. Leadership and the New Science. San Francisco: Berrett-Koehler Publishers.
Starhawk. 2011. The Empowerment Manual: A Guide for Collaborative Groups. New Society Publishers.
In addition to these texts, relevant readings will be chosen by each student according to individual research topic.
Prerequisites:  Leadership I or permission of the instructor
Fulfills the requirement for a course in Area III.  Required course for the Certificate in Leadership.
Pay to register for master's section now              Pay to register for certificate section now