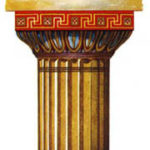 There is no greater challenge for spiritual leaders in this century than social justice. Its controversies rage in our politics, our social media and our personal relationships. In this course students will examine several key social justice issues, including those affecting race, class, economic disparity, the differently abled, LGBTQI persons, women and reproductive issues, religious freedom and immigrants. Students will complete assigned readings, write reflection papers, and familiarize themselves with how current social justice problems affect them as Pagans and spiritual leaders. Because social justice demands action, students will choose a current issue on which to take action as a final course project.
Fulfills: This is an Area III course for all students.
Instructor: Inanna Arthen, M.Div.
Class meetings: Wednesdays 7:00 PM ET
Required Reading: will be provided electronically

Register Now: