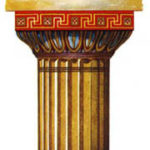 Introduction to Advocacy will challenge students to identify those values in their own traditions which call for engagement, and to craft for themselves a working statement of spiritual engagement based on their own practices and cultural contexts. This course will introduce students to advocacy work for diverse populations through social, legal and community network. Students will explore different methodologies of advocacy and effective advocacy implementation. The work that students accomplish in this course will inform their work in many of their other courses and may be used as the foundation for the MAL Master's Praxis and Thesis.
Instructor: Deirdre Rogers
Class meetings: no meetings
Required readings:
VeneKlasen, Lisa and Miller, Valerie. 2007. A New Weave of Power, People, and Politics: The Action Guide for Advocacy and Citizen Participation. Bourton on Dunsmore, UK: Practical Action.
Required for the Certificate in Leadership, and meets the requirement for a course in Area III.  Requirement for the Certificate in Leadership.
Pay to register for master's section now             Pay to register for certificate section now