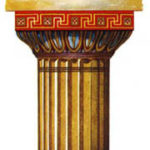 History of Wicca and Paganism surveys the history and development of Wicca and Paganism, tracing roots from the late nineteenth century to the present day. First, we'll concentrate on historical development, challenging and evaluating popular histories linking modern witchcraft to those persecuted as witches in early-modern Europe, the Salem witch trials, and those linking modern Paganism with the paganisms of the classical ancient world. This will enable students to both critique perceptions of the past and to understand the various ways in which the historical narratives are used by contemporary practitioners. Then we'll consider themes in the development of Wicca and Paganism, such as environmentalism/back to the land movement, Jungian and transpersonal psychology, and the feminist consciousness movement.
Fulfills: This Area I course meets the requirement for TRH and MAL students to have a course in history.
Instructor: Jo Pearson, Ph.D.
Class meetings: no live meetings
Required Reading:
Chas Clifton, 2006. Her Hidden Children: The Rise of Wicca And Paganism in America. AltaMira Press.
Ronald Hutton, 2001, The Triumph of the Moon, Osford University Press.
Register Now: