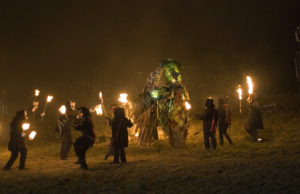 This course will cover the elements of effective ritual as a direct experience of the sacred and as a transformative device. Students will discuss
various types of ritual, centering ritual intention, the creative building blocks of ritual content, how to fully engage participants, ritual timing, preparation and grounding. We'll explore the differences between public and private rituals, large and small group rituals, and fully participatory ritual as opposed to sacred theatre. The course will emphasize hands-on practice in the form of projects and exercises.
Instructor: Inanna Arthen, M.Div.
Required Texts: Will be provided 
Class Meetings: Mondays, 8:00 PM ET
Prerequisites: none
Fulfills: This is a required course for MDiv Chaplaincy students. It meets the requirement for an Area II course.