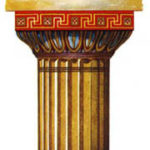 Students learn counseling skills including development of basic rapport, active listening and effective use of questions.  Psychotherapeutic interventions for specific populations and to
address a variety of psychological issues are explored. Students begin to practice counseling skills with each other and with nonclinical populations.
Instructor: Valerie Cole
Class meetings: Wednesday 7 PM ET
Required Readings: 
Martin, David G. 2011. Counseling and Therapy Skills. Waveland Press: Long Grove, IL
Prerequisite: P6101, Survey of Counseling Theories or consent of instructor.
Required course for the M.Div. in Pastoral Counseling and Chaplaincy with a Counseling Major and for the MA in counseling. It counts as an Area II course for other students.