Two Outstanding Opportunities
You've studied your tradition, led circles, and volunteered at events. Now you are ready for the next stage of your growth. Gather with other local Pagan leaders and experienced facilitators to share experiences and encounter tools and techniques that help to nourish Pagan community.  How can Pagan groups make a place for themselves in interfaith situations where Pagans are unknown or little-understood? What ethical issues arise from teaching religious and magical material in a classroom environment versus in an intimate working group? How do leaders manage multiple role relationships in a close-knit community? What structures are needed to train new Pagan leaders for a group before volunteer burnout sets in? We will explore these questions and much more in this workshop in advanced leadership skills. The journey of transformation starts on Thursday evening, covering these key leadership topics:
Personal Boundaries and Ethical Pagan Leadership
Effective Leadership and Group Dynamics
Passing On Our Traditions – Our Work As Teachers
Building the New Pagan Community
Our Place in the World of Interfaith
This will be a combination of group discussion, teaching, participatory exercises, and ritual, led by faculty who exemplify the excellence of Cherry Hill Seminary.
Austin attendees will participate in the Sunday morning "Earthbound" service at renowned Trinity United Methodist church, a creation spirituality and fully welcoming congregation.
Wisconsin attendees will hold a closing ritual and fire circle on Saturday night, joined by arriving Summerland Spirit festival guests.
"Transforming Our World" earns conference credit towards CHS certificates. Master's students will receive an announcement about the opportunity to complete additional online coursework to earn intensive credit.
First Opportunity:  Austin, Texas, March 22-24, 2012
Presenters:  Christine H. Kraemer, Ph.D., and Holli S. Emore, CFRE
Location:  Interfaith Chapel of Trinity United Methodist Church, 4001 Speedway, Austin, Texas.
Cost: $150, Includes conference registration.  Meals on your own, many nearby restaurants, some walking distance. REGISTER HERE.
Print a flyer for Austin conference
Second Opportunity:  Pre-Summerland Spirit Festival, Wisconsin, July 12-14, 2012
Presenters:  M. Macha NightMare, P & W, and Selina Rifkin, L.M.T., M.S.
Location:  Summerland Spirit Conference Grounds, Turtle Lake, Wisconsin
Approximately 90 minutes from Minneapolis, Camper and tenting sites or local hotel.
MORE About Summerland Spirit Festivall
Cost: $190, Includes conference registration, catered full brunch and dinner, tenting spaces, power and clean bathhouse.
Register Here (coming soon)
REGISTER  for both Transforming Our World and Summerland Spirit Festival for discount.
Transforming Instructors: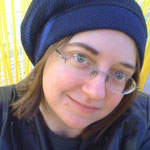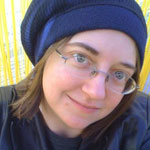 Christine Hoff Kraemer, Ph.D., holds her Ph.D. in Religious and Theological Studies from Boston University. She has published a variety of academic articles on religion, literature, and media and recently co-edited an essay collection entitled Graven Images: Religion in Comic Books and Graphic Novels with colleague A. David Lewis. In addition to a book project on Pagan theology and touch, Christine is actively researching the teaching of Pagan traditions. Her first short article on the topic, "The Teacher Will Appear" (co-authored with Sierra Black) is scheduled to appear in Witches and Pagans in Winter 2011. She is an initiate of the Anderson Faery tradition and has taught workshops and led rituals in the Reclaiming tradition under her Craft name, Helix. Finally, Christine is a native Austinite and looks forward to seeing some familiar faces! Visit Christine online.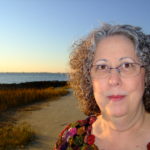 Holli S. Emore, CFRE, is Executive Director of Cherry Hill Seminary, but she is also President of Emore Development Resources consulting firm for nonprofits. A native of North Carolina, Holli is twice a past president of the Central Carolina Chapter of the Association of Fundraising Professionals in Columbia, SC, where she has lived since 1986. As a former senior consultant for Holliman Associates, Inc., of Harrisburg, PA, she provided capital campaign services throughout the country. Emore also provides fund development consulting for Tidwell & Associates, Inc., of Columbia, SC, and Health Dimensions Group of Minneapolis, MN. An Ambassador for the Parliament of the World's Religions, and a steering committee member of the Interfaith Partners of South Carolina, Holli is committed to building interfaith relationships, both locally and globally. Holli is a volunteer with the HOPE Chaplaincy of the S.C. HIV/AIDS Council. She often teaches public groups about the rapidly-growing NeoPagan religions, has served as a regional resource for law enforcement, victim services, criminal justice classes and others since 2004, and is a resource person for the Lady Liberty League. Holli is the founder of Osireion, as well as the Pagan Round Table, both in South Carolina.
M. Macha NightMare P&W, is an author, teacher and ritualist. She is among the founders of Reclaiming Tradition Witchcraft, and an initiate of both Reclaiming and (Anderson) Faery/Feri Tradition. As a Witch at Large, she has circled with Witches of many different traditions as well as with people of other Pagan paths throughout the U.S., in Canada & Brazil. In addition to her own books, Witchcraft and the Web (2001) and Pagan Pride (2004) Macha co-wrote with Starhawk The Pagan Book of Living and Dying (1997), voted #1 advanced Pagan book by PanGaia Magazine. She has contributed to anthologies, periodicals, textbooks, and encyclopedias. A member of the American Academy of Religion, the Marin Interfaith Council, and the Nature Religion Scholars Network, Macha also serves as a national interfaith representative for the Covenant of the Goddess (CoG) and on the Advisory Board of the Sacred Dying Foundation. Having spent eight years developing a public ministry program at Cherry Hill Seminary, the first and only seminary serving the Neopagan community, Macha now serves on its Board of Directors. She speaks on behalf of Paganism to news media and academic researchers, and lectures at colleges, universities and seminaries. An all-round Pagan webweaver, she teaches on the "broomstick circuit." Visit her at www.machanightmare.com.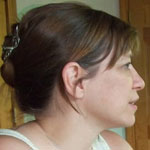 Selina Rifkin, L.M.T., M.S., holds a B.A. in Psychology from Temple University, and a Master's in Nutritition with a focus on traditional foods and the work of Weston A. Price. She is a 1998 graduate of Downeast School of Massage in Maine where she specialized in sports massage. She is licensed as a massage therapist in both Maine and Connecticut, but currently spends most of her time in Connecticut. As a health columnist, Selina's work has appeared in such publications as Massage Therapy Journal; Her Referral Guide for Complementary Care describes 25 different healing modalities. Since 2008 Selina has been part of the Cherry Hill Seminay staff team, where she serves as Executive Assistant to the Director, web tech and Instructor. She is currently pursuing a Master of Divinity with Cherry Hill Seminary. Selina recognized she was Pagan in her late teens and has also participated in many circles in several different traditions. Her spirituality is expressed through both her practice as a massage therapist, and as a martial artist, and she enjoys the dynamic tension between the two arts.