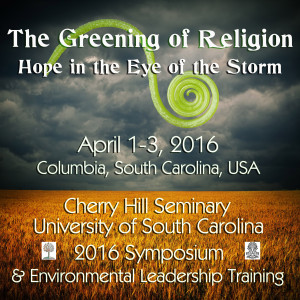 The president of the American Academy of Religion has called climate change "the greatest moral issue of our time," the former head of US Naval Pacific Fleet calls it the greatest threat we face in the Pacific, and 47 nations have national plans to prepare for it. The USA is not one of them. How are religions addressing the threat of climate change?  This classroom component will examine that question; held online as well as onsite at our symposium with the University of South Carolina in Columbia, SC.
Professor: Wendy Griffin, Ph.D.
Required Reading:
Taylor, Bron.   2010. Dark Green Religion: Nature spirituality and the planetary future.  London: UC Press.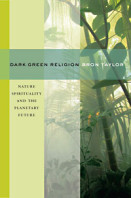 Pay to Register Now