Welcome Seeker!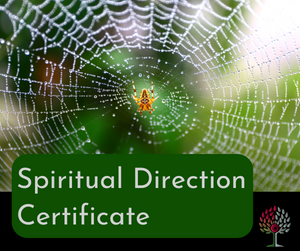 Below is a list of folks currently enrolled in the Spiritual Direction Certification program with Cherry Hill Seminary. During the second year of the course students work with three people, for free, as a practicum. If you are interested in doing Spiritual Direction work, please click into a website/email and book a "get to know you" appointment. The two of you then can discern a match together. Appointments begin April 2023
DeAnna Hoyle PeacefulLead@gmail.com
Spiritual Direction, often called spiritual companioning, is a contemplative practice of deep listening and attending to sacred space in a safe and supportive environment. This long ago tradition draws from many cultures, and remains a foundation for individuals and groups seeking the holy within one's self and in the wider world. Contact through email or online form. Intake form will be sent after initial contact.
Vanessa Hurst vanessa@intentandaction.com
https://vanessafhurst.com/index.php/intuitive-catalyst/mentoring/
Contemplative Companioning, a form of spiritual direction, is a journey into mystery. It is a space for the seeker to gain clarity about their relationship with the sacred. Each session focuses on the seeker's relationship with the sacred. During our time together, expect the sacred to show up in expected and unpredictable ways. As a companion for your journey, I am a listener who holds the space where your curiosity and understanding of your sacred flourish. The result of contemplative companioning? You connect more deeply to your sacred. Appointments will be via GoogleMeet at mutually decided upon times. Here is the google form for potential seekers to fill out: https://forms.gle/X2ejv9qpsgQ2zyvg6
Arran Morton arranmorton@pm.me
[Website address pending]
Spiritual direction is a process of developing/deepening your relationship to what is sacred to you and exploring how that connection can guide you to create a more meaningful life. Arran particularly enjoys integrating embodied and arts-based practices in this work. Please schedule an initial "get to know you"meeting here: https://calendly.com/arranmorton
Robert Patrick robert@corconnection.us
Spiritual direction, also known as spiritual companioning, is an ancient spiritual art practiced by many cultures throughout history, of bearing witness to another person's journey. In a spiritual direction session, that person explores meaningful connections in their life and through the spiritual direction conversation finds ways to practice those meaningful connections.After we make email contact, I will send an intake form that will help us both prepare for a first meeting.
Sophon Shadraconis shadowdraegon@gmail.com
[Website address pending]
Spiritual direction is serving as a companion for an individual to discover and unfold their relationship with the Divine. This may manifest in many ways such as guiding a seeker throug a transition, holding space for a seeker as they make sense and/or meaning of their life experiences, or being present – which can take myriad forms – with an individual as they relay their experience of the Divine and he he/she/it operates in their life. Please make initial contact via email. You will be provided with an intake form for completion. Appointments will be conducted via Google Meets.
Bryce Woyak thepointwitch@gmail.com
https://pointwitch.com/spiritual-direction-with-bryce/
Spiritual direction is a deepening process of connecting your body, mind, and spirit to the Sacred. As someone trained in many ways of noticing, listening to, and experiencing the Sacred, a spiritual director holds space that encourages you to deepen your relationship with what you hold most holy and divine.Sessions offered by Zoom or phone, depending on directee's preference.