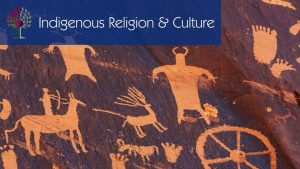 Survey of indigenous, place-based, and land-based traditions that are not part of the contemporary Pagan movement. The course includes Native American religions, Afro-Caribbean traditions, shamanisms around the world, Hinduism, Australian aboriginal traditions, Judaism, and more.
T6475 Indigenous Religion & Culture
Instructor: Stacy Brooks, Ph.D.
Class Meetings: Mondays, 8:00 PM ET
Required Reading: The World of Myth by David Adams Leeming.  New York: Oxford University Press, 1990.