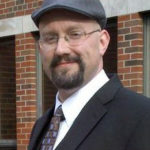 Instructor: David Kling
Class meetings: Monday 6 PM (ET)
Class Description: Pastoral counseling is a unique form of counseling that uses spiritual resources as well as psychological understanding for healing and growth. In this course, we will explore the opportunities and limits of Pastoral Counseling from a Pagan point of view; however, the student will learn how to perform Pastoral Counseling to people of all faiths or no faith at all. We will trace the history of pastoral counseling as distinguished from psychotherapy, pastoral care, chaplaincy and spiritual guidance. We will address professional issues and develop a Pagan perspective to pastoral counseling.
Prerequisites: None
Required Reading:
Culbertson, P. 2000. Caring for God's People. Minneapolis: Fortress Press.
Harrow, J. 2002. Spiritual Mentoring: A Pagan Guide. Ontario, Canada: ECW Press.
Cooper-White, P. 2004. Shared Wisdom. Minneapolis MN: Augsburg Books.
Fulfills: This is a required course for all MDiv students, as well as those in the MA. program in Pastoral Counseling