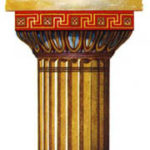 Introduction to Military Chaplaincy introduces the student to the Military Chaplaincies, and highlights the unique roll that the chaplain fills within the Armed Forces. This mission, duties and responsibilities of the chaplain will covered in detail. The Department of Defense Instructions and the regulations covering Chaplain Activities for each service will be introduced and surveyed.
Fulfills: This is a required course for students in PCC with a special emphasis in Military Chaplaincy. It counts as an Area II Stackable course for all other students (1 credit hour).
Instructor: David Oringderff, Ph.D. and Donald Larsen, M.Div.
Class meetings: Thursdays 9:00 PM ET, Sept 7-Oct 9.
Required Reading: will be provided electronically

Register Now: