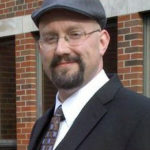 Pagans have been involved as leaders at local, national, and international levels of interfaith, from the Parliament of World Religions to local discussion groups. This introduction to interfaith presents approaches, best practices, and organizational structures of the interfaith movement. Students will examine the core values and process for engaging at each level of interfaith activity.
Instructor: David Kling, M.Div.
Class meetings: Mondays, 7 PM ET
Required Reading:
Prothero, Stephen. 2010. God Is Not One: The eight rival religions that run the world. New York: HarperOne.
Patel, Eboo, and Patrice Brodeur, eds. 2006. Building the Interfaith Youth Movement: Beyond Dialogue to Action. Lanham, MD: Rowman & Llittlefield Publishers, Inc.
Townsend, Mark. 2012. Jesus Through Pagan Eyes: Bridging Neopagan Perspectives with a Progressive Vision of Christ. Woodbury, MN: Llewellyn Publications
Heckman, Bud. 2010. Interactive Faith: The Essential Interreligious Community-Building Handbook. Woodstock, VT: SkyLight Paths.
Prerequisites: none
Fulfills: This fulfills the requirement for a course in Area III.
Special Note: The CHS Intensive this year will take place at the Parliament of the World's Religions. Introduction to Interfaith is an excellent background for this once-in-a-lifetime experience.